An interview with Dr. Danielle Nardone, Internal Medicine Physician at the Community Health Centers in Keyport, Red Bank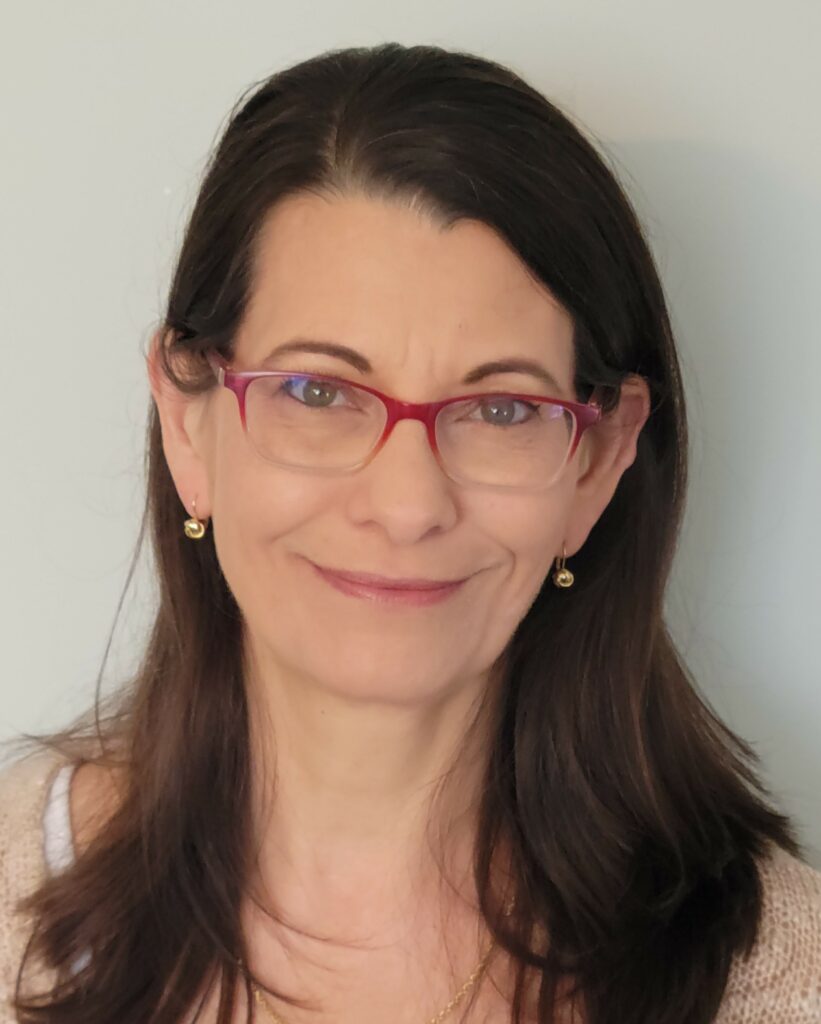 The core pillars inherent within lifestyle medicine—sleep, nutrition, and exercise, among others—aren't new concepts to provide greater health, but they can be difficult to incorporate into your life. Dr. Danielle Nardone, a physician at the Community Health Centers in Keyport and Red Bank, partners with patients to guide them through the process of changing their lives for the better.
As a former private practice physician, Dr. Nardone understands the lasting impact ignoring these pillars can have on a patient's life. She is dedicated to enriching the lives of those within her community by providing a health roadmap for the future.
We sat down with Dr. Nardone to learn more about her work at VNACJ Community Health Center and how she's serving the community:
How long have you been with VNACJ, and how has the time been for you?
I started with VNACJ last fall as a volunteer. Terry Shlimbaum encouraged me to join as a per-diem physician, so I did in February.
Since joining full-time, it has been fun. I love our patients. I love our team. Everyone is so welcoming.
What were you doing before you joined VNACJ?
I practiced medicine (private practice) for about 18 years in Fairhaven, New Jersey. However, I needed a change, so I took some time for myself and my family. During that time, I taught at a middle school.
After Covid, though, I decided I wanted to come back to medicine.
What are some of the overlaps between your past role in private practice and your current role with VNACJ CHC?
The biggest overlap is the primary care functions within my role (vaccinations, screenings, etc.). The greatest difference would be my use of lifestyle medicine.
While I was out of medicine, I kept exploring different aspects of medicine; and when I came upon lifestyle medicine, it provided some of the most effective methods of care to treat, prevent, and reverse chronic disease.
Can you expand on the concept of lifestyle medicine?
The pillars of lifestyle medicine are sleep, nutrition, exercise, social connection, stress management, and avoidance of substances.
Lifestyle medicine, as I see it, is the way of the future. The current health system is relatively non-sustainable. We need a lot more prevention and education on basic health concepts, such as sleep and nutrition.
Those pillars can be difficult to adopt, so how do you help patients go through the process?
Change is very difficult for a lot of people – 40% of what we do is automatic. Part of lifestyle medicine is the physician becomes the patient's partner. Through motivational interviewing, we speak with the patient about their daily lifestyle, goals, and inspirations through open-ended questions.
What do you enjoy about working out of the community health centers?
I love that you see everybody in the community. When you're in private practice, you are in your own little world. However, with the community health centers, everybody is there from the community.
What is something the public should know more about when it comes to community health centers?
They are for everyone. Many people associate community health centers as a location for those that do not have insurance or the underinsured. Yet, these community health centers serve everyone.